Tickets are now available here for our 2022 double feature!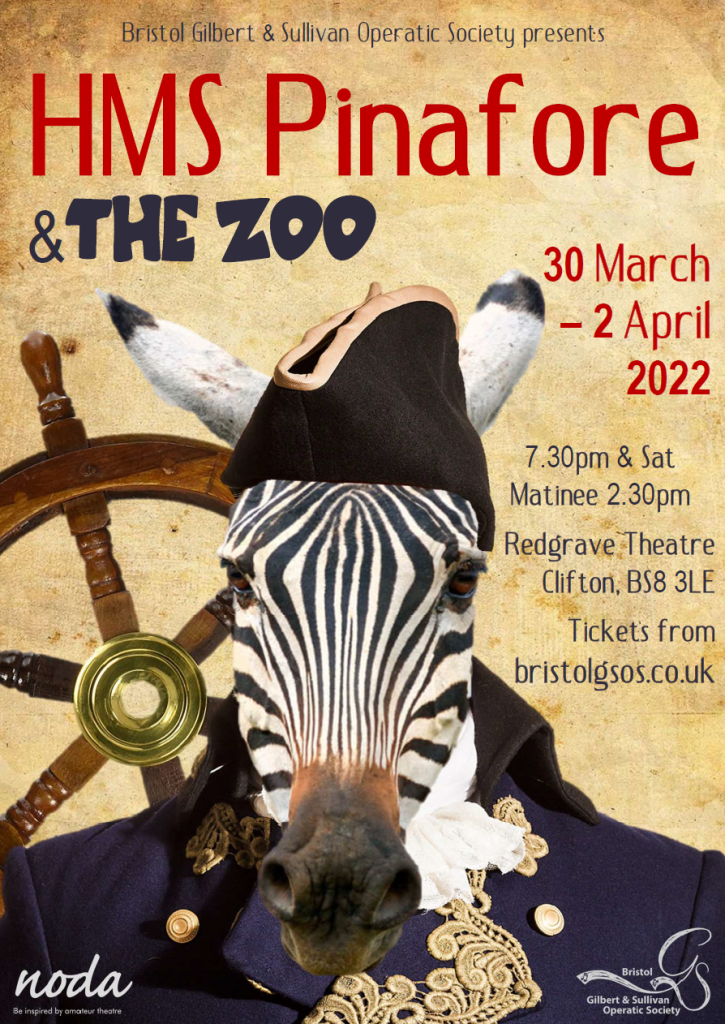 What do you get if you cross the heartbroken director of a show that was cancelled two weeks before opening night, with the person responsible for maintaining the BGSOS website? That's right, folks: you get 18 months between website updates and an angry clamour of would-be performers and audience members asking, "Where on earth are the Bristol G&S Operatic Society, and what is their next show going to be?"
Well, that director has finally got her act together, has waded through the backlog of spam and WordPress updates, and is ready to deliver all the exciting news.
Our 2022 Shows: HMS Pinafore and The Zoo
Renowned director Hannah Coleman will be joined by a brand new MD to celebrate the Society's 60th anniversary with a fantastic double bill:
HMS Pinafore
and
The Zoo
. The shows will be performed in the Redgrave Theatre from 30 March to 2 April 2022. If you'd like to join the fun, come along to our launch night or
get in touch
.
Launch Night & AGM
Tuesday 14 September at 8pm
St Teresa's Church Hall, Filton
Join us for our (short) AGM, then hear from our director on her vision for the 2021/22 season. After a good tea break, and a chance to natter with friends, we will be having a short sing with our new Musical Director. 
All are welcome, but please note that Covid security measures will be in place. Contact us for more info!